A Meaningful Collaboration Between Rutgers Business School and Delphine Diagnostics Inc
March 17, 2022, 2:00 pm EST
In the pictures: Delphine's CEO, Andy (Andiappan) Bala, is working with the Rutgers Business School students. The students are serving in an excelling program and gaining real work-life experiences. The rewards are countless when investing in young minds, collaboration, expertise, and access. 
HEALTHCARE COMPANIES DISCUSS THEIR INTEREST IN ESTABLISHING THEMSELVES IN PUERTO RICO
September 10, 2021 2:00 pm EST
We are so thrilled that Delphine Diagnostics' leadership team participated in the Puerto Rico Biosciences Emerging Companies Network. Our presentation received significant attention, and we made new connections on the island. Special thanks to A4G, The Puerto Rico Economic Development Alliance, for organizing such events, bringing us together, and building platforms.

Thanks to Andy Bala, Ethlyn Haseth – Wolstenholme, Laura M Ferguson, PhD, Sreyashi Samaddar PhD! #delphinedx #delphinediagnostics #healthcare #development #opportunity #growth #team #connections #network #innovation
The Puerto Rico Economic Development Alliance hosted a round table with 12 healthcare start-ups where among other topics, the history, attributes, and feasibility of the island were shared to facilitate their entrance into the Puerto Rican market.
The objective was to get to know the Companies that have chosen Puerto Rico or are exploring this market for their development & growth.
"The Alliance wanted to provide the appropriate forum to discuss their vision of development. As well as the areas of opportunity that the island has to attract and retain these industries that see PR as an option to develop and establish their operations", said Rodrigo Masses.
During the discussion, which was hosted at the Verdanza Hotel in Isla Verde and organized by the Alliance, which is an organization comprised of leaders of the private sector with the objective of providing a platform that serves as a guide to the economic development of the island. It was stated that the goal of the meeting was to meet and guide the Companies that are considering or have chosen Puerto Rico for their growth, their projects and challenges, and what motivates them to select the island.
Among points discussed, the Companies agreed that establishing themselves in PR represents an added value because the island has exceptional talent trained and experienced by the pharmaceutical industry as well as the ideal ecosystem for the development of the industry. Also noted were the challenges to continue developing the industry include energy, changes to the US tax laws, the pandemic, R&D infrastructure, and access to investment capital.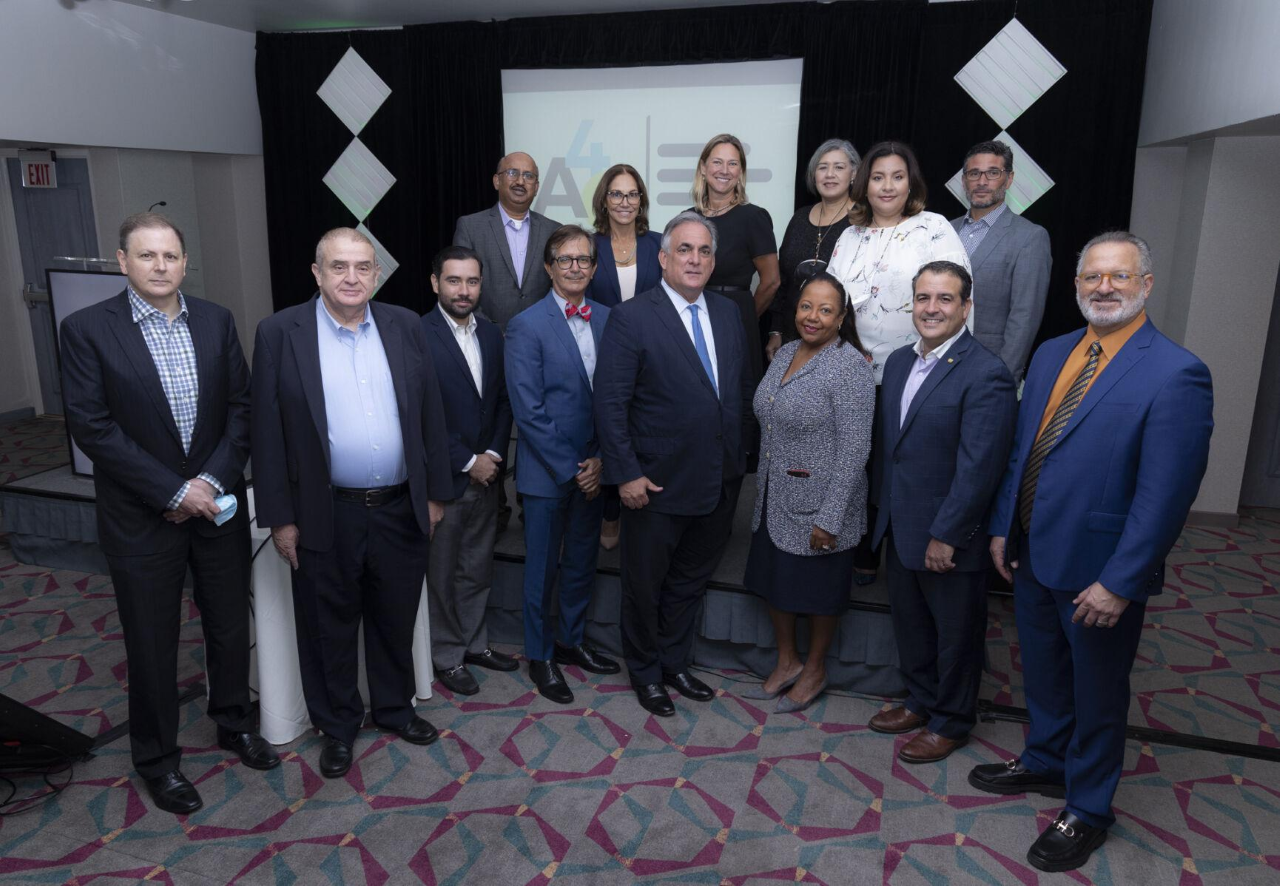 Human Genomics and COVID-19
August 13, 2021 5:00pm EST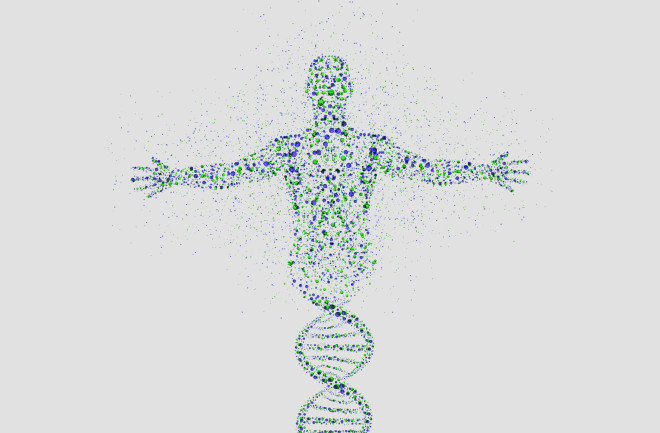 The Human Genome is a beautiful and intricate system that encodes and inscribes the biological functions of our body. This multi-faceted blueprint is critical for not only creating and sustaining the human body, but protecting it as well. However, when it comes to mutated viruses that have expanded their host range to humans, the human genome is far from flawless in encoding mitigation mechanisms.  According to a research article focusing on the connection between the Human Genome and COVID-19: 
The genetic makeup of an individual contributes to susceptibility and response to viral infection. While environmental, clinical and social factors play a role in exposure to SARS-CoV-2 and COVID-19 disease severity, host genetics may also be important. 

 

Identifying host-specific genetic factors may reveal biological mechanisms of therapeutic relevance and clarify causal relationships of modifiable environmental risk factors for SARS-CoV-2 infection and outcomes. 

 

Mendelian Randomization analyses support a causal role for 

smoking and body mass index

 for severe COVID-19 although not for type II diabetes. The identification of novel host genetic factors associated with COVID-19, with unprecedented speed, was made possible by the community of human genetic researchers coming together to prioritize sharing of data, results, resources and analytical frameworks. This working model of international collaboration underscores what is possible for future genetic discoveries in emerging pandemics, or indeed for any complex human disease.

 
Severe acute respiratory syndrome coronavirus 2 (SARS-Cov-2) has left an indelible mark on the global health system and economy. To understand how genetics can play a role on the severity and susceptibility a host has to contracting the COVID-19 disease, the 'COVID-19 Host Genetics Initiative' conducted a study of three genome-wide association meta-analyses incorporating 49,562 COVID-19 patients from 46 studies across 19 countries. The study found 13 genome-wide loci that are related to the SARS-CoV-2 infection. The results of the study indicated hereditary conditions such as ADHD, diabetes, BMI had a significant correlation to reported infections, hospitalizations, and critical illnesses. 
Citation: COVID-19 Host Genetics Initiative. Mapping the human genetic architecture of COVID-19. Nature (2021). https://doi.org/10.1038/s41586-021-03767-x 
Covid-19: Should we be worried about reports of myocarditis and pericarditis after mRNA vaccines?
June 28th, 2021 12:00pm EST
What is the latest? On 23 June the US Centers for Disease Control and Prevention's safety committee said there was a "likely association" between the Pfizer-BioNTech and Moderna covid-19 vaccines and myocarditis and pericarditis in some young adults. The CDC's Advisory Committee on Immunization Practices said there was a higher than expected number of reports of heart inflammation in people aged 16-24 who had received the mRNA vaccines but that the benefits of vaccination still clearly outweighed the risks.1 The Vaccine Adverse Event Reporting System (VAERS) had received 1226 preliminary reports of myocarditis and pericarditis after about 300 million doses of the Pfizer and Moderna vaccines up to 11 June. The US Food and Drug Administration said it would add a warning about the risk to information sheets for the mRNA covid vaccines. A joint statement signed by the US Department of Health and Human Services, the CDC, and medical organisations such as the American College of Physicians and American Medical Association emphasised that the side effect was "extremely rare" and that most cases were mild. 
Who is affected? In the US the confirmed cases have mostly been seen in male adolescents and young adults and occur more often after the second dose than the first. CDC data showed that after 3 625 574 second doses administered to men aged 18-24 there were 233 reports of myocarditis or pericarditis, when two to 25 would have been expected.3 After 5 237 262 doses administered to women in this age group 27 cases were seen, against an expected two to 18. Vinay Prasad, a haematologist-oncologist and associate professor in the department of epidemiology and biostatistics at the University of California San Francisco, told The BMJ "There is a clear and large safety signal in young men and a clear but small signal in young women as well." 
When did the safety signal first emerge? The first reports of a small number of cases of heart inflammation after the Pfizer vaccine came from Israel at the end of April.4On 1 June Israel's health ministry said there was a "probable link" between the vaccine and myocarditis cases.5 A total of 275 cases of myocarditis were reported in Israel between December 2020 and May 2021 among more than five million vaccinated people. Most of the cases were in men aged 16-19, usually after the second dose. After the reports the European Medicines Agency started a review, which is expected to report in July.
What is the situation in the UK? Up to 16 June the Medicines and Healthcare Products Regulatory Agency had received 53 reports of myocarditis and 33 reports of pericarditis (including one death) after use of the Pfizer-BioNTech vaccine. The latest weekly yellow card reporting figures show that there have been 42 reports of myocarditis (and one death) and 77 reports of pericarditis after the Oxford-AstraZeneca vaccine and three reports of myocarditis and one report of pericarditis after the Moderna vaccine.6 An MHRA spokesperson said, "The number of reports of myocarditis and pericarditis reported with the vaccines in the UK remains similar or below the expected background rate in different age groups within the general population and does not currently indicate an increased risk following vaccination against covid-19. We will continue to closely monitor these events reported in the UK and internationally." The MHRA did not publish a breakdown of the age profile of the reports. 
Is myocarditis serious? Symptoms of myocarditis and pericarditis can vary but often include shortness of breath, a forceful heartbeat that may be irregular, and chest pain. Heart inflammation is a complication seen with a range of viral infections, including SARS-CoV-2 itself. The European Medicines Agency said that, depending on the source, the incidence of myocarditis and pericarditis ranges from 1 to 10 in 100 000 people a year. John Greenwood, president of the British Cardiovascular Society and a consultant cardiologist at Leeds Teaching Hospitals NHS Trust, told The BMJ, "Myocarditis is not an uncommon condition and it can be associated with many different viruses. In our hospital, for example, we may have one or more patients per week suspected of having it." He added, "For the vast majority of people myocarditis is a benign, self-limiting condition and can be easily treated with NSAIDs. For a very small number of people the heart muscle can become impaired." 
Is this association or causation? "The fact that it is relatively common, particularly in younger adults, and high numbers of the population have now received covid vaccination, makes it more difficult to determine whether the relationship to vaccination is association or causation," said Greenwood. Spotting the "signal" of vaccine induced thrombotic thrombocytopenia (VITT) was easier, because this was a much rarer condition, he explained. Both the UK yellow card scheme and VAERS in the US rely on voluntary reporting from medical staff and members of the public. An MHRA spokesperson said, "The nature of yellow card reporting means that reported events are not always proven side effects. Some events may have happened anyway, regardless of vaccination. This is particularly the case when millions of people are vaccinated. Many factors have to be considered when assessing whether the vaccine has caused a reported adverse reaction." Prasad added, "VAERS is a suboptimal system of surveillance. It relies on providers making a mental connection and putting in effort. For truly extraordinary things such a system is good. It can find a needle in a haystack, but for meaningful excess in common events it is deeply suboptimal." 
What does this mean for young people? Kamlesh Khunti, professor of primary care diabetes and vascular medicine at the University of Leicester and a member of the government's Scientific and Advisory Group for Emergencies, told The BMJ, "The number of reports are very small compared with the millions who have been given the vaccine, and patients are recovering quickly after being treated with NSAIDs (some may require steroids). Overall the risk-benefit ratio is in favour of giving the vaccine." He added, "Infection rates are still high in younger people, and we are now seeing increasing numbers of young people coming into hospital with complications of covid-19. And young people are also at risk of developing long covid." The Joint Committee on Vaccination and Immunisation has not yet made a formal decision on vaccinating people aged under 18 in the UK once the adult vaccine campaign is complete. But in the US the CDC said it continued to recommend vaccination for everyone over 12 years of age. The Advisory Committee on Immunization Practices presented data showing that even among young men there were relatively few myocarditis cases given the total number of covid-19 cases prevented. Among adolescent boys ages 12 to 17 the researchers estimated that, for every one million second dose vaccinations, 5700 covid-19 cases, 215 hospital admissions, 71 intensive care unit admissions, and two deaths would be prevented. Against this there might be an estimated 56 to 69 cases of myocarditis. Prasad believes that the US decision is wrong and that it is better to play it safe. "Vaccination always serves two purposes," he said, "firstly to benefit the person who gets it and secondly to benefit others. We are willing to do things for the second purpose but not if they are a net harm to individuals." He thinks that the US should suspend all vaccination in children under 18 and give only one dose of vaccine to men under 25.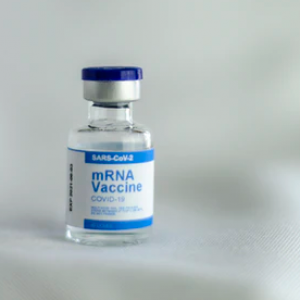 Delphine's PrecisQT™ not affected by known SARS-CoV-2 VariantsCovid-19: Should we be worried about reports of myocarditis and pericarditis after mRNA vaccines?
June 2nd, 2021 04:00pm EST
Changes to the SARS-CoV-2 genome—including some of those found in currently circulating variants—can negatively affect the detection of the virus by reverse transcription (RT) PCR, according to a study published on April 26 in the Journal of Clinical Microbiology. The researchers propose that mutations in the loci recognized by DNA primers may reduce the amplification of viral sequences and, as a result, potentially hinder the detection of the virus in samples from COVID-19–positive individuals.
This finding isn't cause for full-blown panic, the authors say. "We thought maybe this could be more common than not. But it turns out, it's actually fairly rare," says coauthor David Wang, a virologist at Washington University. Wang and his colleagues recommend that diagnostic tests include more than one target to ensure proper SARS-CoV-2 detection. While a number of products already include multiple genetic targets, some COVID-19 RT-PCR assays authorized for emergency use check only one.
The primers used for RT-PCR assays were developed early in the pandemic, when the SARS-CoV-2 virus was first sequenced. Based on information about other coronaviruses, researchers designed PCR primers to amplify sequences in the viral genome thought to remain relatively stable. The approach has been used to great success, detecting SARS-CoV-2 in samples from nasopharyngeal swabs, saliva, and even sewage.
At Washington University, the molecular diagnostics lab of Barnes-Jewish Hospital has been using the Roche cobas SARS-CoV-2 test to process patient samples. It looks for the viral gene ORF1ab as well as the E gene, which encodes the envelope protein. For any given sample, these targets should take roughly the same number of PCR cycles to be detected, a value known as the cycle threshold.
"If you have a high value in one gene, you have a high value in the other gene—and vice versa," says coauthor Bijal Parikh, a clinical pathologist at Washington University and the medical director of the molecular diagnostics laboratory. While most samples his team has processed have had similar cycle threshold values for the two targets, a handful strayed from the expected correlation: at times, the E gene wasn't amplified to the same degree as was ORF1ab.
Despite this curious result, the tests still correctly identified SARS-CoV-2–positive samples based on the ORF1ab signal. To figure out what was going on with the E gene, the team sequenced a handful of viral samples. They found three samples had a common mutation in the E gene, one not present in any of the common variants now circulating in the population. The researchers propose that the mutation affects the binding of the PCR primer and interferes with amplification.
Unfortunately, they couldn't confirm this hypothesis because the assay's primer and probe sequences aren't publicly available. The mutated site, however, falls within the sequence targeted by primers used in a widely used E gene assay developed by researchers at Charité – Universitätsmedizin Berlin in Germany.
Another study published in September in the Journal of Clinical Microbiology reported similar results, where mutations at a different site within the E gene sequence, targeted by the Charité primer-probe set, also interfered with RT-PCR in the Roche cobas SARS-CoV-2 assay. And in December 2020, Emily Crawford, a biochemist at the University of California, San Francisco, and colleagues reported in the Journal of Clinical Microbiology a related finding: mutations in the SARS-CoV-2 N gene, which encodes the virus' nucleocapsid protein, reduced RT-PCR test sensitivity by interfering with primer binding.
"We are still learning about what are the most conserved regions of the virus and what are the least conserved," says Crawford. "Until we really pin that down, we have to be on our toes, to be ready for a mutation to pop up anywhere."
The scientific community needs more of these types of studies, says Chantal Vogels, a virologist at the Yale School of Public Health, who was not involved with the new work. She led a study published in July 2020 in Nature Microbiology that analyzed the sensitivity and efficiency of SARS-CoV-2 primer sets. The researchers found that a mismatch between one primer and its target sequence resulted in decreased test sensitivity.
PCR assays to capture an evolving virus
The US Food and Drug Administration (FDA) has acknowledged that SARS-CoV-2 mutations could interfere with COVID-19 tests and continues to monitor variants and evaluate potential effects on diagnostic assays. The agency has also provided recommendations to developers to design tests so that viral mutations have minimal evasion, such as by including multiple genetic targets. The FDA also advises developers to watch for mutations that could alter test performance and clearly convey test limitations.
"From the very beginning, we've been keeping a very close eye on all the different variants," says Palani Kumaresan, the head of research and development for Roche Diagnostic Solutions. At this moment, the company isn't planning to change its test. The E gene signal is pan-sarbecovirus, the virus subgenus that includes both SARS-CoV and SARS-CoV-2. A SARS-CoV-2–specific signal comes from Orf1ab. "When we combine those two, we do not see any impacts," Kumaresan says. Still, Roche is monitoring coronavirus variants for any reduction in performance and has launched a separate SARS-CoV-2 variant test for research purposes.
The US Centers for Disease Control and Prevention (CDC) regularly monitors the primers and probes for its COVID-19 diagnostic panel and multiplex test for flu and COVID-19, a CDC media representative tells The Scientist by email. CDC also actively tracks and characterizes coronavirus variants through genomic surveillance efforts.
"As long as the virus keeps changing—which is a natural thing—you just need to keep monitoring," Vogels says. "Having these studies out there that look at that only makes our tests better."
S. Tahan et al., "SARS-CoV-2 E gene variant alters analytical sensitivity characteristics of viral detection using a commercial RT-PCR assay," J Clin Microbiol, doi:10.1128/JCM.00075-21, 2021.
Delphine Notification Accepted by FDA
April 6th, 2021 04:30pm EST

Delphine Diagnostics Inc., Bordentown, New Jersey, has been informed by the FDA's Center for Devices and Radiological Health (CDRH) that its Notification of Intent to Distribute the Delphine PrecisQT™ COVID-19 Test Kit has been accepted under Section IV.C.2 of the FDA's Policy for Coronavirus Disease-2019 Tests. Delphine PrecisQT™ is now listed on the following FDA page: Notifications and Emergency Use Authorizations: FAQs on Testing for SARS-CoV-2 | FDA.
Delphine is proud to have met the criteria for distributing its PrecisQT™ COVID-19 Test Kit while its Emergency Use Authorization (EUA) request is under review by the FDA. Delphine has worked with the FDA in support of Delphine's current EUA review even as Delphine continues further clinical studies to expand validation of PrecisQT™ to include more laboratory instruments and more patient testing needs.
Included in the Delphine EUA request are studies demonstrating accuracy (inclusivity (including ability to detect new variants) and exclusivity (no false positives due to other infections)), sensitivity (limit of detection), lack of microbial interference (no false negatives due to co-infections), and clinical validation demonstrating agreement with qualitative findings by a comparator EUA-authorized test. A summary of these studies can be found in the Instructions for Use posted here: Delphine-PrecisQT_Instructions-for-Use_DDX101_ver_04.01.2021-.pdf (delphinedx.com).
The Delphine PrecisQT™ COVID-19 Test Kit is a real-time reverse transcription polymerase chain reaction (RT-PCR) test intended for the qualitative detection of nucleic acid from the SARS-CoV-2 virus in nasopharyngeal and oropharyngeal swabs from individuals who are suspected of having COVID-19 by their healthcare provider. Testing is limited to laboratories certified under the Clinical Laboratory Improvement Amendments of 1988 (CLIA), 42 U.S.C. §263a, to perform high complexity tests.
A Perspective on the COVID-19 Vaccine
March 3rd, 2021 09:30am EST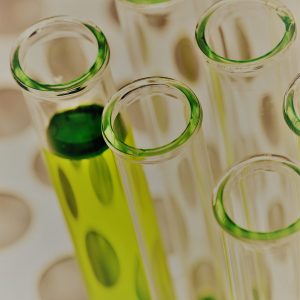 For a country besieged for over a year by a virus that in addition to claiming over half a million lives, has also changed workstyles, dining, travel, civil engagements, education and national health practices, the US population, remarkable for their resilience, determination and facing up to the toughest challenges, appear to be seeing a light at the end of a long tunnel.
Apart from practicing fundamental changes to everyday living, the United States is seeking to achieve something higher- striving to return to a pre-COVID normal era. Fundamental to that endeavor is a multi-faceted approach, with vaccines being arguably, a major step. It is quite remarkable how rapidly research began to not only produce, but also test vaccines and then went further to render them safe and effective. According to the Centers for Disease Control and Prevention, vaccines from two major companies, Pfizer and Moderna have been authorized and recommended for use in the United states with at least three others in Phase 3 clinical trials. 
With the American public beginning this exercise of getting vaccinated, there come many questions, one more relevant than probably many others, is addressed by the Director of the NIH, Dr. Francis Collins in his recent take (link provided below) on whether one dose of the vaccine is sufficient and whether a prior COVID infection affects the response to the vaccine.
In the last week of February, 2021, the FDA also appears to have granted emergency use authorization to Johnson & Johnson's COVID-19 vaccine. One major difference between the J&J vaccine when compared to the other two approved vaccines is that the J&J type would only require a single dose